MICHAEL ROOKER
AS TOUCHDOWN
---
From ground zero against the VC to dodging tackles on the gridiron, this Halfback should have been a Hall-of-Famer. But a backstabbing team-owner forced him out of the league, sending Troy Dalton from the stadium to the streets. Now - alongside his lifelong pal, Travis Baker, Touchdown has a chance to run all his plays on one blood-soaked battlefield - Rockay City, baby! Whoo!
---
For the man only known as Nasara, the last month has been a blur - literally. Waking up on a beach with a knife in his back, and no memory of how he got there, would meaning 'Victory' - for a reason. And with the right backing, he'll see to it that all those responsible for his tribulations - are driven before him and crushed…
DANNY TREJO
AS THE DRAGON
---
Eduardo Reyes has the scars to prove that serving as right-hand to the Crime King of Rockay - ain't easy. Years of perfect service put him in the beautiful position to enjoy life after 'the life' - one of few to secure a peaceful exit. But a world-shattering event pulls Dollar Dragon back down to the underbelly of Rockay - and this time around, he plans on taking the throne for himself - or breathing-fire and torching the whole damn castle trying…
MICHAEL MADSEN
AS TRAVIS BAKER
---
A badass charmer from the wrong side of the tracks, this cowboy galloped into town - slangin' party-pills into the rave scene. Then BOOM! - the reigning Crime Boss gets blown to bits - now here comes Baker's shot to switch his nickname from Candyman to The King. Teaming up with 4 of the underworld's finest - while hiring a crime-army to grab turf and pull jobs, Baker plans on taking Rockay City by STORM.
---
A real-deal woman, super connected and whip-smart. A mover and shaker in every sense. She knows all the heavy-weights in town worth knowing, and that makes playing with Casey a high-value proposition. Mysterious about her past, but she'll get you in where it counts.
CHUCK NORRIS
AS THE SHERIFF
---
A legendary ass-kicking lawman who rides the dusty trail, beating back crime wherever it festers. Armed with his own brand of wisdom and justice - Sheriff Colt Norris is a deadeye when he gets you in his sights. You might say Sheriff Norris is on a mission from God. But you'd be wrong - because God is probably on a mission from Sheriff Norris.
---
Henry Hubbard is a hustler, from slinging actual ice in the scorching hills of his hometown - to pushing pills into the grills of the hottest party goers around. The way Hielo hustles and parties will school you - but don't let his joyful 'tude fool you. The way he sees life; the past is history, the future's a mystery, and the present - is a gift.
---
R.W. Stewart always had a rough relationship with the law. Trying to fix it from the inside, he became an cop. But shooting-straight can make you bent, and after some tough years - he was charged with a crime he didn't commit. Dismissed and disgraced, Gloves ditched his pursuit of peace, and now uses his connections and inside-info to assist those who walk the shady side of Rockay. When you put Gloves on - your hands stay clean.
SIGN UP FOR EXCLUSIVE UPDATES
Rockay City.
---
A kickin' town - known worldwide for fun, sun, beaches and nightlife. But beneath the party - in the underbelly, rages a war for control of the streets…. After the reigning Crime King was mysteriously blown to bits - The Crown is now up for grabs. So take your shot - but watch out! - you won't be the only badass gunnin' to be #1. This turf-war is gonna take street-smarts, strength, and everything else you can bring. Play with your pals, hire a crew, or go at it alone - pulling-off daring jobs for cash, territory, and if you're damn good - The Throne.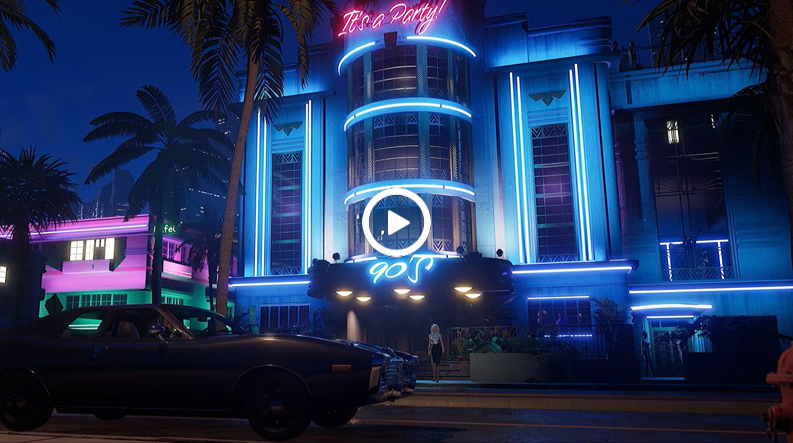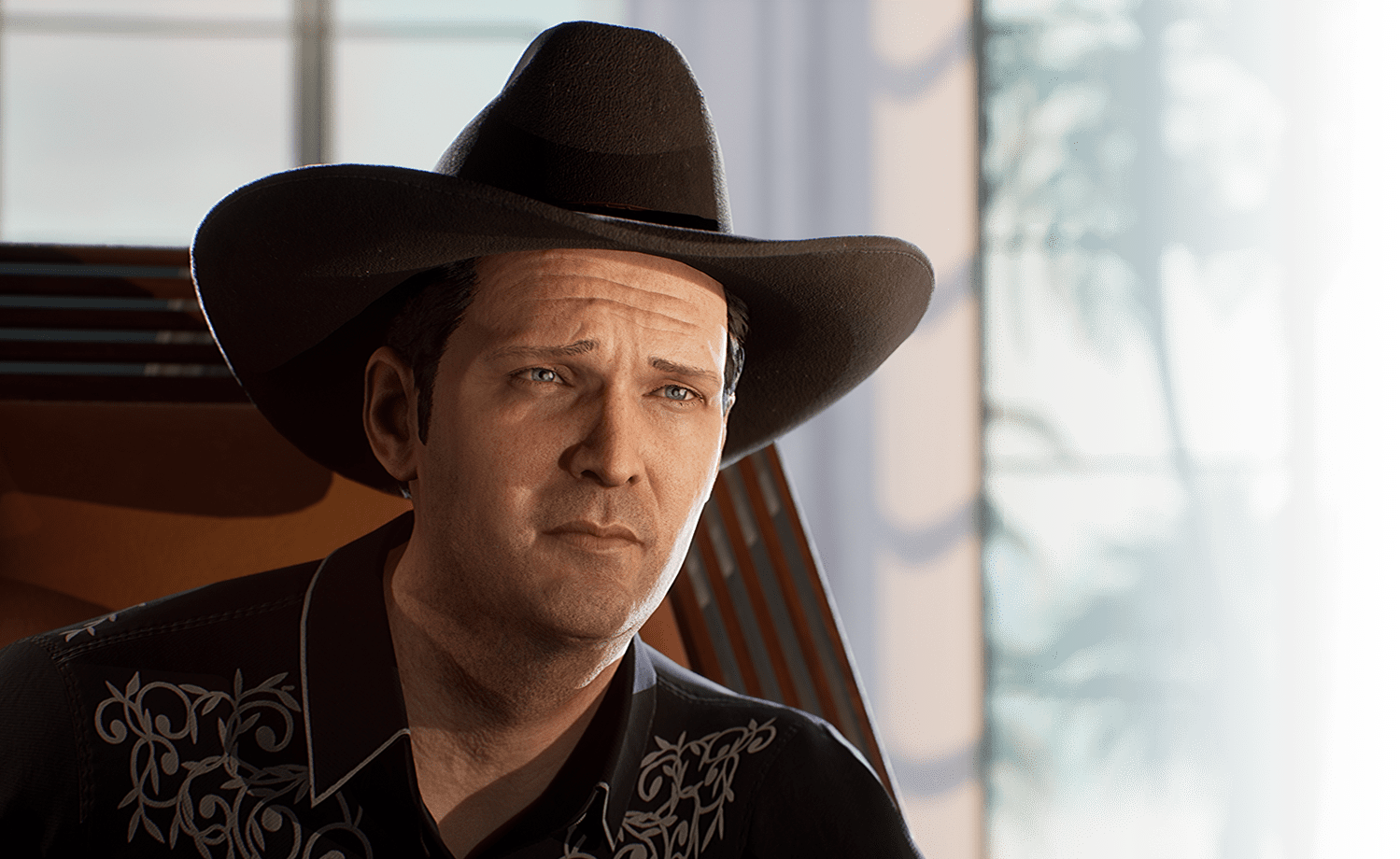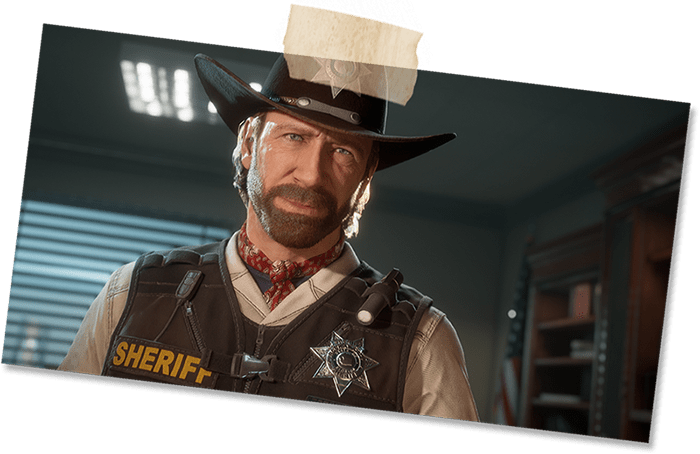 Make Sure You're Connected
---
Rockay City doesn't just look and feel like the 90s, you'll find a few familiar faces there too. From the charismatic Travis Baker (Michael Madsen) and his team of planners and handlers (Michael Rooker, Kim Basinger, Danny Glover and Damion Poitier), to rival gang bosses (Danny Trejo and Vanilla Ice) and the righteous Sheriff Norris (Chuck Norris).
IT'S NOT WHAT YOU KNOW, BUT WHO YOU KNOW...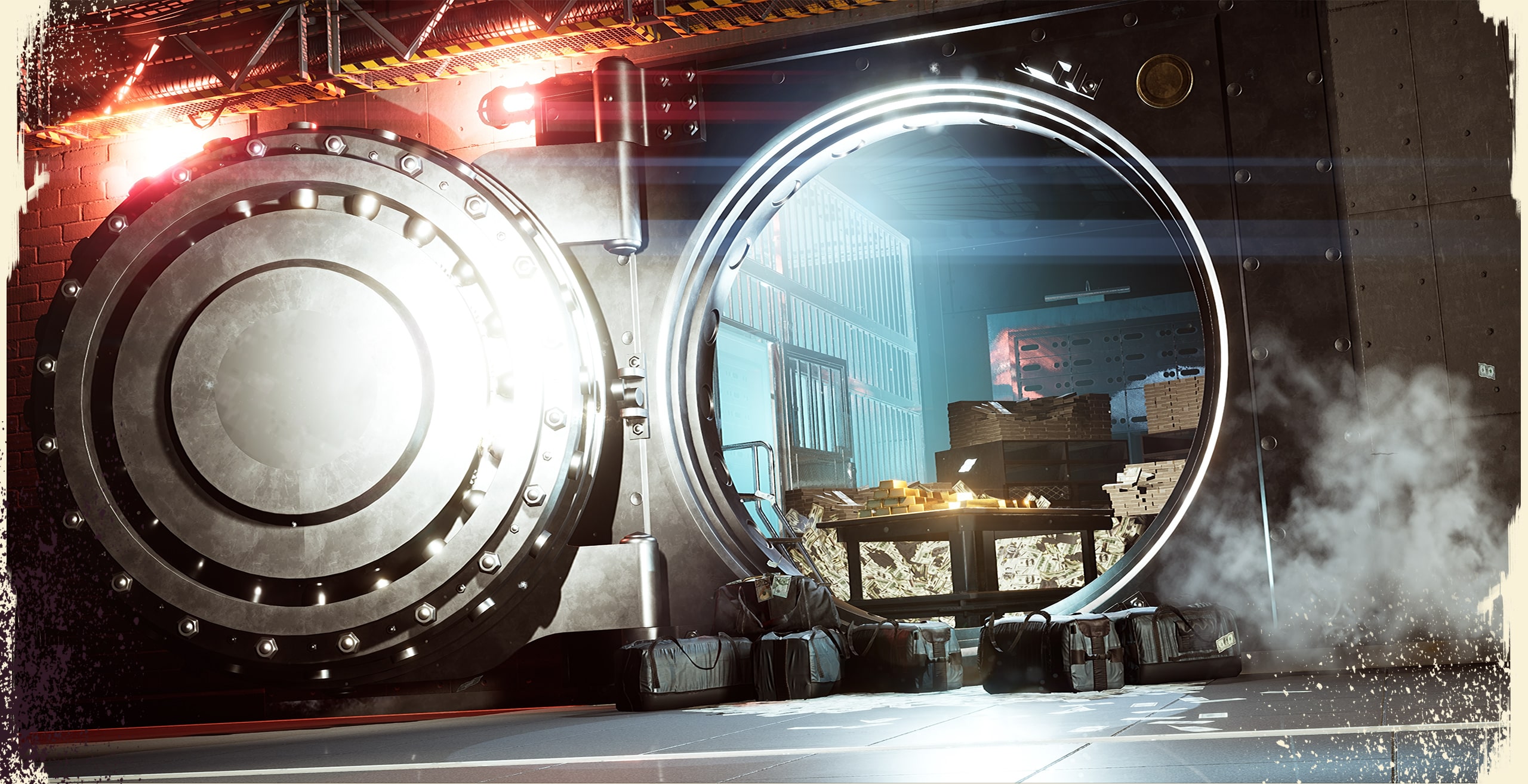 The Magazine dedicated to Crime Boss: Rockay City