Bosses of Rockay City. Update 3.0 is available on all platforms right blumming now!
There is a ton of stuff that's been added to this update – new environments, improved stealth gameplay and randomized mission chains.
Echemos un vistazo a lo más destacado de esta actualización.

MEJORAS
Nuevos escenarios y entornos

Esas misiones aparecerán tanto en la campaña como en Hora del crimen y aportarán variedad a la experiencia de juego y los entornos.
Niveles de respeto tempranos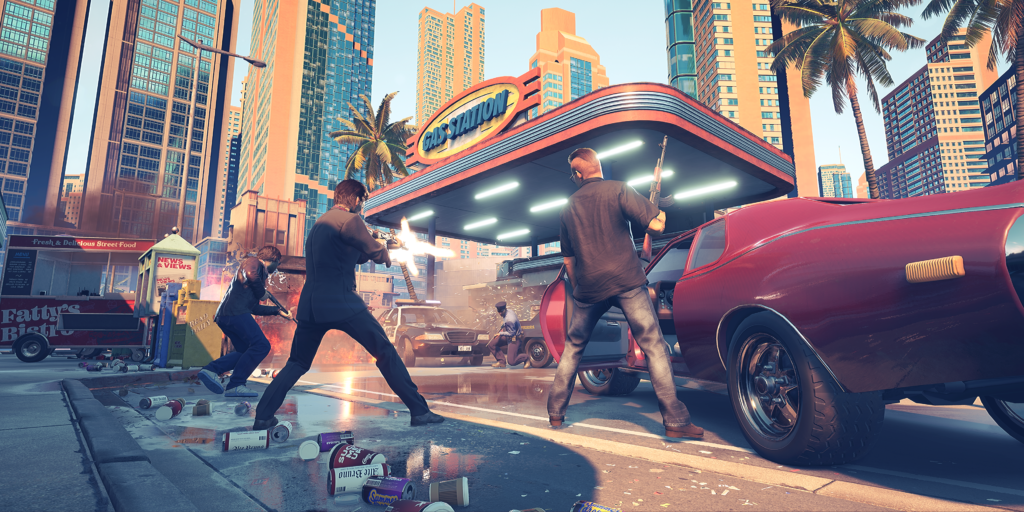 Niveles de respeto medios/avanzados

Vendedor de coches
Convoy del camión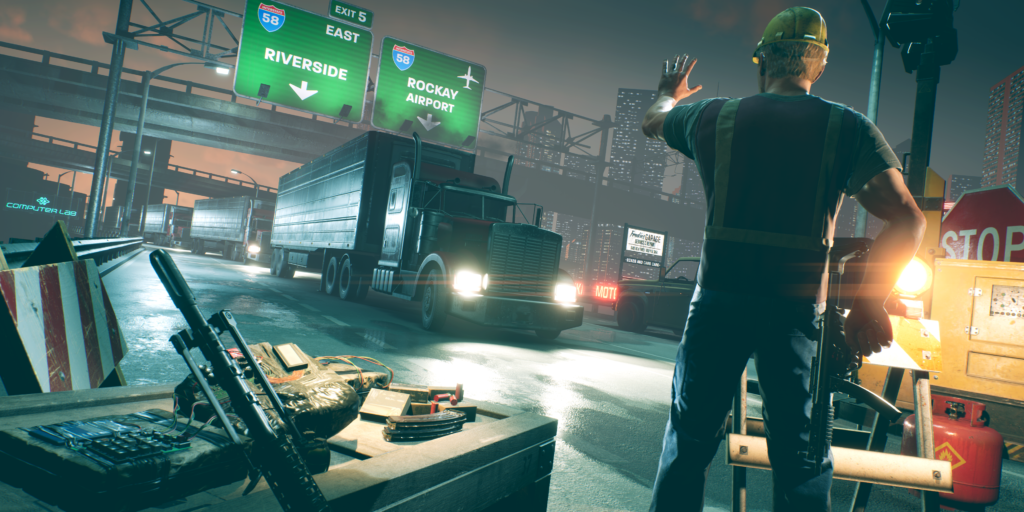 Mecánicas de sigilo mejoradas

Derribo sigiloso más potente
Percepción de la IA y reacciones equilibradas
Reequilibrio de silenciadores
Mezcla de cadenas de misiones en Hora del crimen  

Hay una nueva forma de completar misiones: Cadenas de misiones aleatorias que incluyen tres niveles de dificultad y otorgan mayores recompensas y más puntos de respeto al completarse
"New Blood" Urban Legend difficulty balance

Ajuste de la dificultad de la primera cadena de leyendas urbanas
Character missions' persistency

The player's progression through individual character missions is remembered through campaign runs, and a unique character dying in their character mission does not cause the plotline to reset – in the next campaign run, it resumes after the last successful character mission instead (or gives the maxed-out character if it was completed)
La trama solo se reinicia cuando el personaje único muere por un motivo cualquiera y no en su misión de personaje
Se ha añadido la opción de expulsar/silenciar/examinar perfiles en misiones multijugador

Esta opción depende de la plataforma. La expulsión solo está disponible para creadores de sesiones
Se puede jugar a la defensa de guerra territorial sin soldados

Touchdown puede participar en la misión de defensa en solitario

Cambios de equilibrio a la economía de la campaña
Para ver la lista completa con las notas del parche, ¡visitad nuestra página de asistencia AQUÍ!
¡Aún queda mucho más por llegar! Podéis echar un vistazo preliminar al futuro de la ciudad de Rockay en nuestro artículo de actualizaciones. ¡Lo encontraréis AQUÍ!
Keep on Rockin' Rockay!